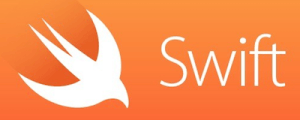 In addition to releasing iOS 8.3 beta 1 recently, Apple also introduced Xcode 6.3 beta, which includes a new version of the Swift programming language. Version 1.2 includes a variety of important changes, most notably the addition of an updated and enhanced Swift compiler. In its release overview, Apple notes that it has worked to fix many of the bugs developers have highlighted since its release, saying:
"Swift 1.2 is a major step forward for both the language and the tools. It does include some source-incompatible changes that require updates to code, so Xcode 6.3 includes a migrator to help automate the process."
According to Apple, there are several major improvements aside from the compiler. Version 1.2 provides developers with the opportunity to produce incremental builds, and no longer re-compiles unaltered source files by default, lessening overall build times.
Diagnostics have been improved, with clearer warnings and error messages, plus the compiler should be more stable thanks to the multiple bug fixes. Apple expects fewer SourceKit warnings too. Finally, the new version will produce faster executables, and better release build performance. Developers working with Swift should notice improved interaction between it and Objective-C.
For a complete list of changes, registered developers can see Apple's comprehensive release notes here.