Apple has opened up the Apple News app platform to all publishers, after spending several months limited to a select amount of publications. Now, regardless of size, readership, or status, publishers will be able to feature content inside the app. Apple News come pre-installed on all iPhone models, and is part of iOS, giving a massive potential audience.
Developers interested in publishing on Apple News will need to use the Apple News Format platform, which renders pages in a suitable way for the app. The proprietary format optimizes content for use on the iPhone, iPod Touch, and the iPad, ensuring it appears correctly regardless of screen size and resolution.
After several months of exclusivity, Apple News is now open to all publishers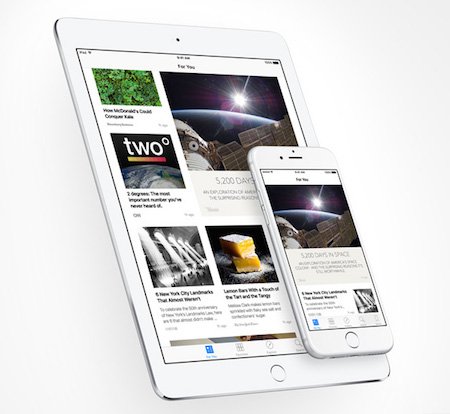 Apple intends to start sharing traffic figures, and has integrated the app with ComScore, plus the recently launched advertising platform for Apple News provides publishers with the chance to earn money. On the other side, Apple is about to launch an ad campaign encouraging iPhone owners to use the News app.
To get started with Apple News and to learn more about Apple News Format, visit the dedicated website here.