App quality and analytics company Applause is expanding its platform to include data gathered from several new international app stores. Its mobile app analytics now covers iOS and Android app stores operating in Italy, France, Spain, and Germany. This brings Applause's country total to eight, and it crawls nearly 20 million apps and 370 million app reviews to gather its data.
Each app covered by Applause gets an Applause Score, from zero to 100, to help its users understand how apps are truly performing. This score is broken down into ten key elements, which highlight any areas which need improvement. These include how attractive the app is, its performance levels, how much it costs, its stability, and whether it meets users expectations.
User retention and user re-engagement is obviously a key area of concern for developers and the app marketing industry. As user acquisition services shift toward the importance of user value, rather than simple installs, tools like Applause will become an increasingly important piece of the puzzle. Although it's also likely consolidation will push such specialised services  into wider app analytics platforms in the long run.
Applause co-founder and VP, Roy Solomon, said:

"Users simply expect apps to perform flawlessly, first time, every time. With Applause Analytics we enable companies to understand user sentiment towards apps in a deep way."
Jan Wolter, general manager for Applause Europe, continued: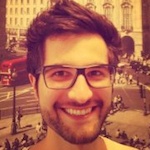 "Using Applause Analytics helps companies paint a clear picture of how an app is, or isn't, performing in the eyes of the user. Now companies across France, Italy, Spain, and Germany will be able to understand what their users love about their app, and what needs improvement. Imagine if you could tell your customers that you will improve your app in the areas they care about most. We can now empower brands big and small in these countries to do just that."
Applause rebranded from uTest in mid-2014, and counts Google, Box, RunKeeper, and Amazon amongst its customers.