Appcelerator has announced Appcelerator Arrow, a mobile back-end-as-a-service toolkit for developers to create APIs designed for use on mobile devices. Arrow is especially notable ahead of the release of the Apple Watch, and growing interest in wearable devices, because it's ideally suited to develop APIs and apps for hardware which doesn't include a web browser.
Wearable devices without a browser are a challenge for developers, particularly due to the often unusual screen sizes, lower than average battery life, and limited connectivity options. To overcome these problems, Appcelerator Arrow is split into two components – Cloud and Builder. In Arrow Cloud, developers can run APIs in a scalable cloud, analyze use, and deliver push notifications. In Arrow Builder, APIs can be assembled, and data models created.
Jeff Haynie, CEO of Appcelerator, said: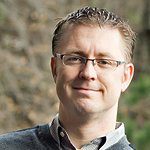 "With Arrow, developers can connect, model, transform, and optimise data for any app client, whether native or web, in minutes."
Arrow is part of Appcelerator's Platform 4.0, and it includes support for Apple WatchKit and Extensions, support for native Windows apps alongside Android and iOS, plus a new marketplace to share or sell APIs, components, and data connectors.
Developers interested in learning more about Arrow and Appcelerator's Platform 4.0 can sign-up on the company's website here. You can also learn more about Appcelerator, which is one of our top ten MBaaS companies, by visiting its company profile here.