Mobile Labs, which provides mobile app testing tools, has launched version 6 of its deviceConnect platform, and a new extension called deviceBridge. Release 6.0 of deviceConnect has been updated with support for the latest iOS 9 and Android 6.0 mobile operating systems, ready for developers to test and support apps for the latest generation of mobile devices.
Mobile Labs app testing deviceConnect platform now supports the latest mobile OS from Apple and Google.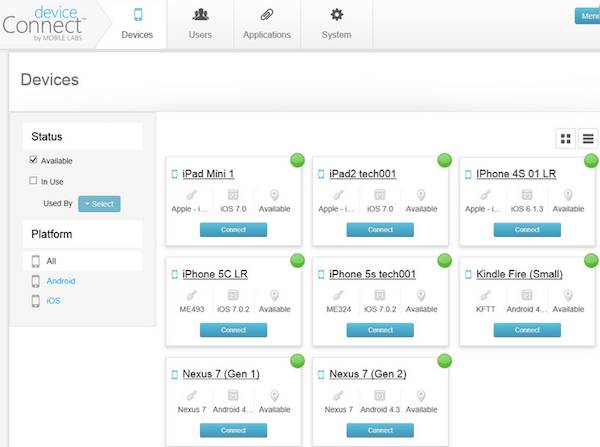 The deviceBridge extension is for developers who want to use a cloud-based testing environment using real devices. The company describes it as a "virtual USB cable," and states it connects cloud devices to a browser window on the desktop using Xcode and in the future, Android Developer Studio. There's support for Appium and Calabash, along with several other mobile testing frameworks.
Donald Addington, Mobile Labs CEO, said: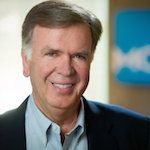 "deviceBridge represents a complete re-thinking of how mobile device clouds can improve quality in all phases of mobile app development, testing, and support. Through deviceBridge, developers will find new freedom and improved velocity by having a wide range of cloud-based devices at their fingertips for coding, checking, and debugging."
Learn more about deviceBridge and deviceConnect by visiting Mobile Labs website.