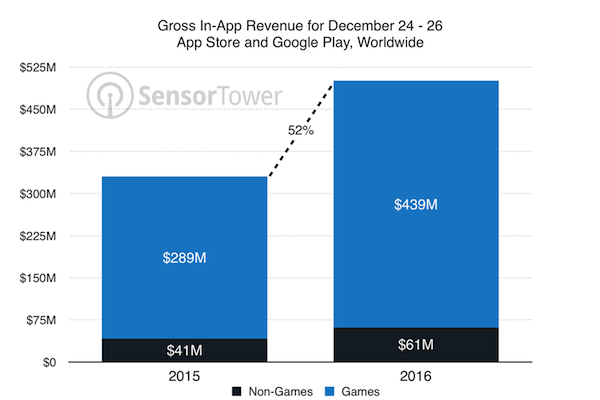 Revenue generated by worldwide in-app spending over the 2016 Christmas period increased by more than 50% over 2015, according to data from Sensor Tower, and the vast majority of the revenue came from mobile games.
In 2015, in-app spending between December 24 and December 26 reached $330m, with $289m coming from mobile games in both the Apple App Store and Google Play. In 2016, the total climbed by a massive 52% to $500m. Again, mobile games dominated, taking $439m of that total.
Sensor Tower broke down 2016 Christmas app revenue by app store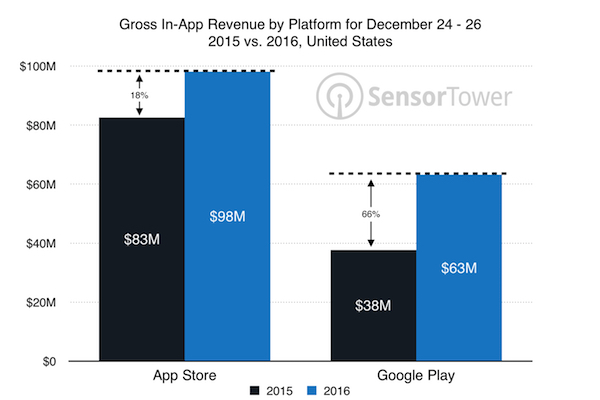 Examining the two app stores individually, and focusing on the U.S. market, it's shown Google Play saw the highest increase in revenue over last year. Data shows Google Play went from $38m in 2015 to $63m in 2016, a jump of 66%. Apple's store increased by 18% to $98m.
Sensor Tower also adds the top five earning apps over the holiday were Clash Royale, Monster Strike, Clash of Clans, Pokémon Go, and Fate/Grand Order.