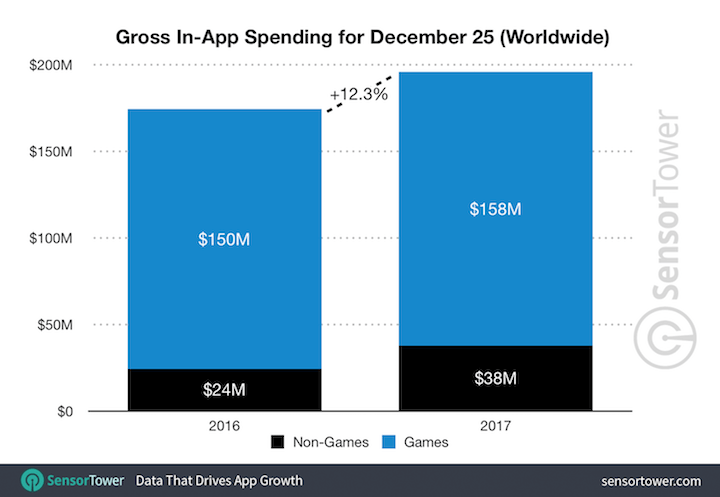 Christmas Day 2017 was a big day for in-app purchases and other app spending opportunities, as consumers spent 12.3% more than they did on December 25 2016. Overall, the combined spending in Google Play and the App Store was $196m.
This is up from $174m from 2016, and doesn't include revenue taken in the various Chinese app stores. Sensor Tower breaks the spending down into games and non-game spend, showing non-game apps had massive growth.
In 2016, app spend on games was $150m compared to $158m in 2016, while non-games went from $24m to $38m. Entertainment apps such as Netflix, Hulu, and HBO Go were major contributors to this, with an estimated $9.8m spent on entertainment titles alone.
Sensor Tower's Randy Nelson is positive about the near future too:
"As in years past, in-app spending should continue to remain higher than normal through the new year as consumers continue to explore the possibilities of their newly acquired devices and tap into app store gift cards."