App optimization experts Apptimize has announced its Series A funding round raised $4m, taking its overall total to $6m since its formation. The company intends to use the new investment to further develop its mobile app testing system, which allows developers to make changes to their apps in real-time, without extensive coding or even gaining app store approval before pushing them out to the app.
Nancy Hua, CEO of Apptimize, said: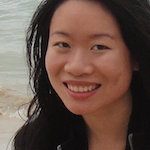 "Apptimize cuts app iteration time down from months to minutes. Now, mobile product managers can push out a change instantly and immediately start gathering data on whether or not that change made a statistically significant improvement to the app before spending weeks coding."
Apptimize's latest tool is Instant Update, and in an interview with TechCrunch, Hua explained how it worked. Using a visual editor, tiny alternations – from text to removing a button – can be made quickly, and without the need to write new code or contact a developer.
Hua continued:
"If you think about your favorite app, if you think about how many product iterations it takes to get that app that perfect, that smooth, it's literally hundreds if not thousands."
Although it can't be used to make large changes, she believes the small ones take up a large amount of developer's time, and expects the new Instant Update feature will make Apptimize's services more attractive to smaller clients. Currently, Apptimize counts Glassdoor, Strava, Vevo, and HotelTonight amongst its major customers.
Apptimize provides a demo of its visual editor for those interested in learning more, and you can try it out here.