Inneractive is one of the leading independent sources of native and video ads for mobile apps, and the latest figures released by the company show considerable growth throughout the last year.
According to Inneractive, revenue has grown by 54% during 2014, leading to an impressive 77% average annual growth since the company's formation in 2010. It attributes this success to three key things. First, its in-app RTB performance has shot up by 300% since June 2014, and second, there has been a 400% rise in in-app video offerings.
Finally, Inneractive has signed up several new supply side partners, including Pinsight, AirG, and ABC, plus demand side partners such as Drawbridge, AppNexus, and RTB.com.
Inneractive's co-founder, Offer Yehudai, noted the company covers three of the hottest growth engines – programmatic, video, and native advertising – saying: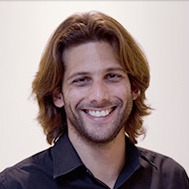 "Our rapid growth signals the wide adoption of our in-app programmatic advertising platform for premium publishers looking specifically to optimize their in-app RTB, video, and native ad campaigns. We are committed to continued innovation in the areas of programmatic, video, and native on the mobile platform and look to our talented new executive team to help fully leverage and expand upon these growth opportunities."
Inneractive has hired four new executives. Dani Sztern has joined as COO, Yoni Argaman as VP of marketing and business strategy, David Mail as VP of research and development, and Yuval Machlin as VP of product.
The company has 60 employees, is based in Tel Aviv, and operates offices all over the world. You can find out more by visiting Inneractive's company profile.