Drobbits is a new game development platform produced by App Farm, an app acquisition business, and is the world's first browser-based development platform. It's designed to make independent game development simple and fast, but more importantly, accessible to everyone. There's no need for additional software or any coding knowledge to use Drobbits.
Brad Listermann, App Farm's CEO and founder, said: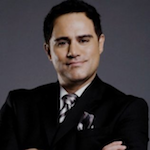 "The game industry is growing year by year. And given the recent success of games like Clash of Clans and Angry Birds, entrepreneurs and developers are all over creating games to make money. We wanted to bring the game business to everyone. Now, stay-at-home moms and 13-year-old kids alike will be able to turn their game ideas into reality and have the opportunity to capitalize on it."
Drobbits is a browser-based game development platform that provides a host of features

Drobbits uses a customizable, drag-and-drop interface, and can be used to create games that work on most platforms. It's compatible with most modern web browsers, and the resulting product can be quickly uploaded to app stores including iTunes, Google Play, and the Windows Store.
Would-be developers can see how Drobbits works without signing up, and should enter the code "preview" when prompted on this website.