There's a new tool available to help find highly engaged users for your apps. It's called App Blaster and it comes from social marketing engine Hypr. The way it works is quite simple, it looks for social media accounts that are most likely to be interested in your app, then targets them with social posts with a call to action.
Dig deeper, and it's a lot more complicated. The company has its own network of neat 1,000 themed social accounts, and its through these the posts are made, giving a potential base of up to a billion social media users. If you have a cooking app, then it'll be promoted by similarly themed Hypr accounts, who're followed by cooking enthusiasts, and engaged with other cooking fans.
App Blaster connects your app to engaged social media users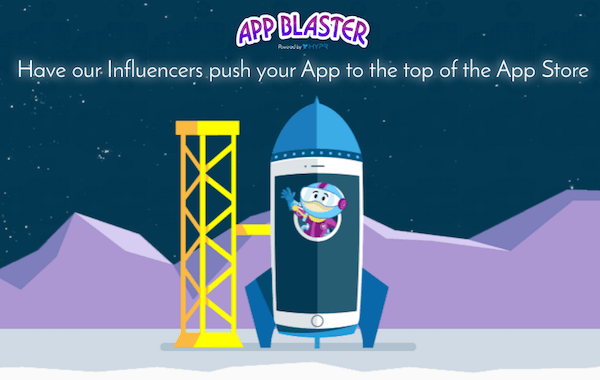 Even if the segment your app will appeal to isn't so clear cut App Blaster uses Hypr's search technology to identify the right demographics to target. In an interview with Venturebeat, Hypr CEO Gil Eyal said Facebook and Instagram often prove most effective in its campaigns.
App Blaster operates a pilot scheme for $5,000, and says apps aimed at teens in the U.S. and those with an older audience tend to be the most successful on the system, with games, social tools, dating apps, and photo apps all doing well. Campaign runtimes can vary between an hour to several days.
To find out more, visit App Blaster's website here.