Google has released a beta-quality version of Android N, named Developer Preview 3, following new details about the next version of Android revealed during Google I/O. Google says it's the first version ready to be tested on a phone used regularly, rather than test devices not intended for everyday.
To install Developer Preview 3, you'll need a current Nexus smartphone, a Pixel C, a Nexus Player, or the General Mobile 4G Android One device. The software can be obtained through the android.com/beta website.
Android 's new beta release has a new multi-window mode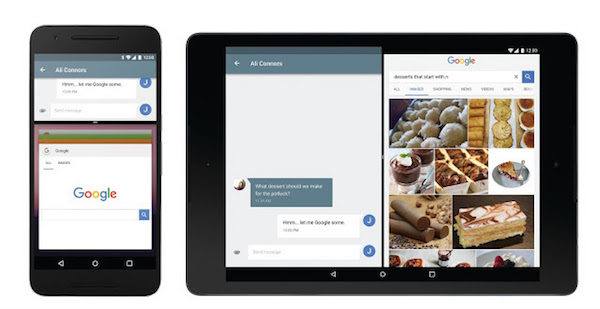 In a blog post, Google warns developers that by opening this version up to more people, there may be, "an uptick in usage of your apps on N; if you've got an Android app, you should be testing how it works on N, and be watching for feedback from users."
Android N brings a variety of new features, including the newly announced VR Mode and Daydream home page, changes to the JIP Compiler and Android Runtime for performance enhancements and storage refinement, plus a new multi-window view baked into the OS.
Android Studio 2.2 is coming soon with a new layout designer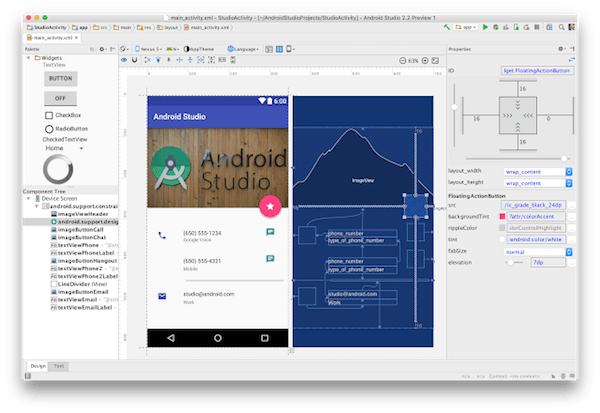 Google has also announced Android Studio 2.2, complete with an updated layout designer with a new layout, an increase in overall speed, and more platform support. Learn more about Android Studio here. For a complete rundown of all Android N's newly announced features, see Google's blog post on the subject here.