Amazon has quietly launched a pair of mobile apps for Cloud Drive, its own online storage system that works in a similar way to Google Drive and Dropbox. Initially available on the desktop, there are now apps for iOS and Android available through their respective app stores.
The iOS app provides a simplified folder view over the more complex desktop system, and Cloud Drive can be used to store files, images, music, and video. In the case of the latter two, the option is there for users to stream media directly to a smartphone.
Amazon Cloud Drive is now available as an app for iOS and Android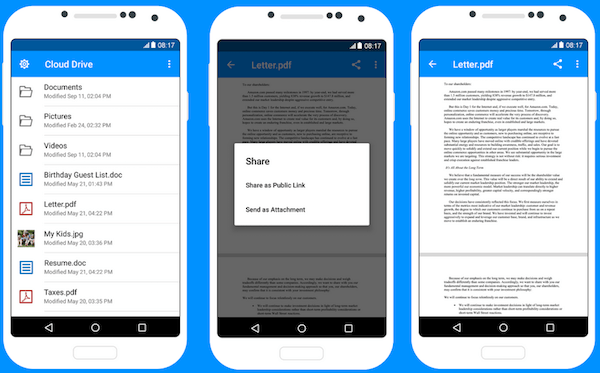 Basic file sharing options are also included, where links to files stored on the Cloud Drive can be sent via social networks, or as an email attachment. Sadly, there are no editing tools built in, so it's strictly for storage.
Amazon undercuts its rivals when it comes to price. Pay $60 per year and you get unlimited cloud storage, or if you only intend to backup your photos, then the Unlimited Photos option is $12 per month. The app release follow's Amazon's launch of the Cloud Drive API, which lets developers use the cloud storage space for app content.
The media-centric Android version can be downloaded from Google Play here, while the full Cloud Drive app for Android is here, and the iOS version is found in the iTunes App Store here.