Amazon is once again creeping further into the app development tool sector, offering devs a Live App Testing platform via its Amazon Developers Portal.
The new testing tool is designed to help developers distribute versions of their app inside the Amazon Appstore to a pre-defined set of testers before an official launch. This allows devs to thoroughly test their app against Amazon's production environment, so they can be certain stuff like in-app purchases and other features are all working and up-to-speed.
Amazon has been slowly building its suite of developer tools over the last year or so. This latest announcement follows the company's decision to get into the app analytics game a few weeks back, with a new platform offered to Amazon Web Services users.
In a blog post, Amazon's head of developer experience Paul Cutsinger said: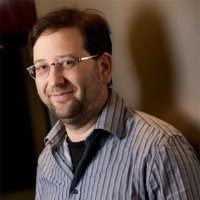 Live App Testing allows you to create a version of your app that is only distributed to select testers of your choice. You invite testers by adding their email address to Live App Testing. Once testers are invited to test, they will receive an email with instructions to download the test app and begin testing against Amazon's production environment. Only invited testers will be allowed to download and test your app. As a part of Live App Testing, you can test your apps on any Android or Amazon Fire device.
Amazon has been one of the few big internet companies that's held off on snapping-up app independent analytics and tools platforms, seemingly preferring to roll-out new developer services off its own back. It will be interesting to see where the retailer/internet giant will go next. New mobile ad network perhaps?
Live App Testing is completely free to use and accessible via the Amazon Developers Portal. There's a pretty simple step-by-step guide to get started right here.