A study has shown 84% of Millennials want to receive communication alerts from stores on their smartphones during a visit. The group represented the highest number of those polled by Euclid Analytics, which averaged at 74% of U.S. smartphone owners happy to receive messages while visiting a retail store.
The survey covered 2115 U.S. adults over 18 at the beginning of 2016, with the intention of understanding how smartphones are changing retail shopping experiences. Additionally, it's show than 81% of those polled would be open to receiving a message after a store visit.
Millennials want to receive messages from stores, provided they have some control over delivery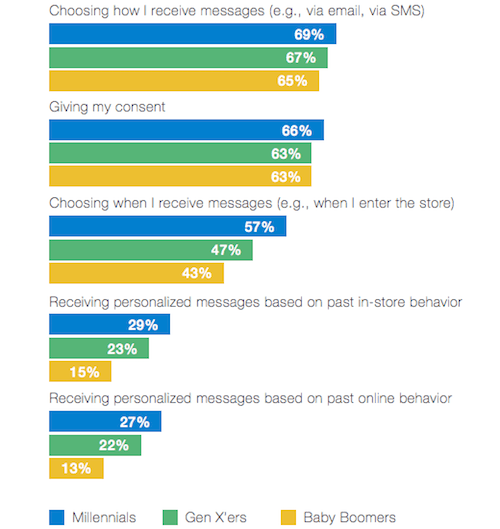 However, the survey made it very clear that all ages groups want to agree to receiving these messages beforehand, and to choose how they're delivered. For Millennials, 69% said they wanted to choose how to receive the message, and 66% said they wanted to give consent — the highest out of all the surveyed age groups.
The least important aspects were receiving messages that took into account how they'd shopped in the store before, both online and in person. Euclid Analytics' survey also highlighted the importance of providing in-store Wi-Fi, particularly if there are incentives to using it. These varied, ranging from gifts and in-store discounts, to VIP checkout lines, and the ability to call a member of staff for assistance.
Euclid Analytics complete report can be found here.