Research carried out by open source software experts Red Hat shows 70% of polled companies expect the Internet of Things to have an impact on their business over the next five years. However, Red Hat shows that many of these same companies find effective security and back-end integration — two important aspects related to IoT — an ongoing challenge.
Red Hat sees IoT being used in various industries, in a variety of situations

In the survey, Red Hat found that while 70% were anticipating an impact from IoT development over the next five years, only 21% have started to integrate it into current projects, showing the new technology is still in its infancy. A total of 28% will look at integrating the Internet of Things into mobile projects next year.
Leading on from this, 73% of those same companies are currently working on mobile projects. and a considerable 45% say security is the top challenge they face in mobile development, while 43% identify back-end integration as a problem area.
Cathal McGloin, VP of mobile platforms at Red Hat, said: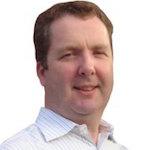 "As organizations shift to become more mobile-centric, back-end integration is where many are hitting a wall—the back-end presents myriad challenges, while other challenges such as security continue to be a concern. In order to solve these mobile issues, organizations should look to maximize efficiency by leveraging mobile platforms to accelerate development while reducing complexity."
Red Hat also found that UX/UI design was a considerable challenge, with 35% saying it was a top concern, and 24% stated cost was an ongoing issue with mobile app development. The company surveyed 112 Red Hat customers around the world between March and April this year, and the group included representatives from small businesses to Fortune 500 companies.