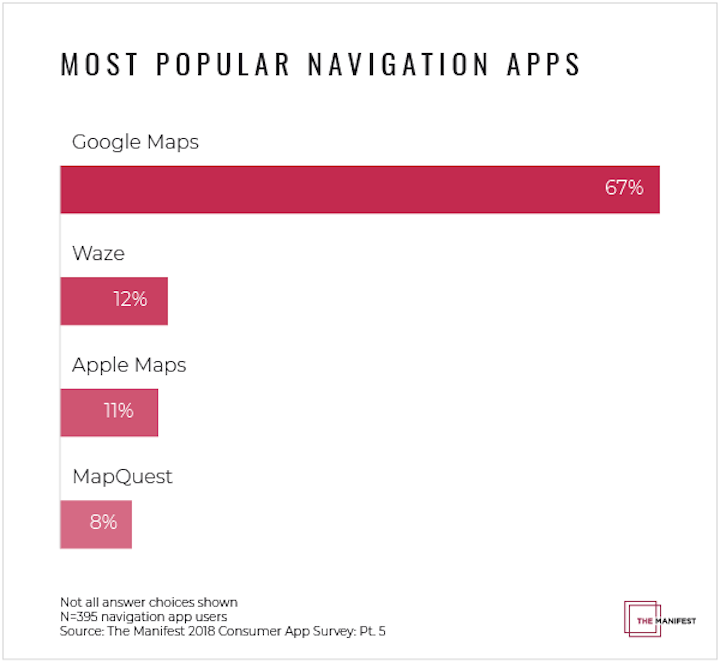 Google Maps is the most popular mobile navigation app, according to research from The Manifest, which shows 67% of smartphone owners prefer to use it over other similar apps.
The data states 77% of smartphone owners regularly use a navigation app, and Google Maps is six times more people use it over the second placed navigation app, Waze. Waze was the app of choice for 12% of those surveyed.
Apple Maps sits in third position behind Waze with 11% use, followed by MapQuest with 8%. Using one of the apps for driving directions was the most common activity with 87% using the app in a car, and 25% believe their choice of app provides the best directions.