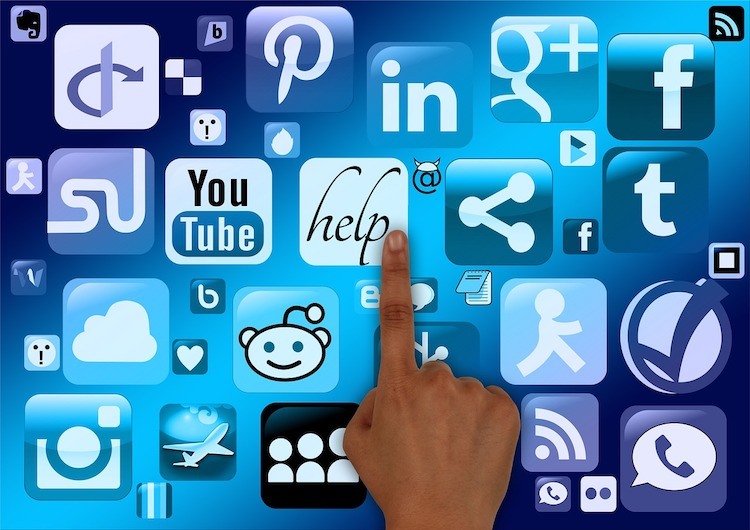 In the ever-changing world today, advanced technology has affected almost all areas of our lives including the workplace. Unlike before, today it's impossible to imagine a workplace dominated by paper. The perception about company, teamwork, and communication has drastically changed over time. 
As more companies go mobile, many managers are left to find ways to effectively manage their teams without being physically present. Managers need solutions to help them in the management of their remote teams. 
Mobile apps have made things much easier to manage teams on the go. Why mobile apps? Well, as a manager, it's hard to always be at the office or in the field with your team, and so you need a way to manage without being physically available. Mobile apps help executives become more productive by providing them with ways to stay in touch with their teams. 
With mobile apps, a manager can communicate with remote teams to dispatch work, access files in real time, track activities and enhance collaboration. Mobile apps not only improve efficiency in the workplace but also increase the productivity of the workforce which then translates into enhanced productivity for the manager. So, how do mobile apps help managers effectively manage their remote teams?
Faster access to information
The best feature offered by mobile apps is enhanced automation. This feature allows employees and managers to access information faster and conveniently. With increased automation, employees do not have the luxury of wasting time with the excuse of 'intensive paper processes.' Enhanced automation enables faster processing and recording of information which enables employees to save on time and managers to save on running costs. 
With enhanced automation, managers do not need to go back to the office to get data on an employee or a team, all they need to do is log in online and access all the data. Having employees use mobile-enabled remote cloud platforms means managers have their information anywhere they go hence making it easy to manage the team. For instance, as a manager, you might want to appraise an employee. With mobile apps' enhanced automation, you can access an employee's data in real time, and view their profiles to assess whether they qualify. You can also use mobile data analytics to determine the best performing teams in your workforce. 
More employee interaction
One of the ways to effectively manage remote teams is to increase interaction. By interacting more, a manager breaches the gap created by distance and engages more with their workforce. Mobile apps give managers access to employee workflow and at the same time enhance the speed of the workflow. Many times when employees are provided with tools that make work easier and faster, they are more likely to be happy and embrace these tools. This way, managers not only get to interact more with their workforce, but they also get to retain talent. 
Integrating mobile apps with everyday business activities helps employees feel more connected and in turn promote teamwork which is crucial for productivity. Additionally, managers can use mobile apps to encourage more workers to adopt certain tools which enhance easy remote monitoring of their activities to the benefit of the team leader. 
Real-time monitoring
The best thing about technology is how it evolves to adapt to situations. As a manager, being out of town is not a reason to leave work behind. With integrated mobile apps, you can be on the field with the workers without really being there. Mobile apps give managers a chance to monitor work activities in real time. That is, a manager can know what employees are doing through well-integrated remote mobile apps that log in users and keep them logged on as long as the work period lasts. Employee monitoring enhances a managers' visibility and traceability of employee activities to ensure they are complying to set work standards without supervision. Also, monitoring increases employee's productivity because they know they are being monitored. 
Time tracking is as crucial in an organization as tracking project progress, profits, and revenues. Employees have a set number of hours allocated to them each day. Mobile apps like Time Doctor allow managers to effectively monitor employees in real time to motivate them to accomplish more. This application helps managers track the time spent on a specific task allocated to remote teams. In the process, leaders can determine the productivity of an employee based on the time they use on various tasks. Time doctor makes it easy for managers to exert pressure on the employees to achieve more and in the process enhance their productivity. With Time Doctor, remote employees cannot lie about being logged in because the application tracks their activities as soon as they log in the web-based platform and record when they log out. 
Optimizing time for more productivity
By eliminating time-consuming logistics and protocols involved in field work, more time is reserved for more work. With mobile apps, managers do not need to go to the field to take files or record the activities of the day. Mobile apps allow real-time file submission which means the manager gets to receive work files and reports wherever they are. For instance, while employees used to need the managers signature for clearance to proceed with certain activities, today mobile apps have made it easy to sign off employees via features like the digital signature. 
By eliminating the time used in between, managers can comfortably travel but stay updated on work activities. They can also assess employee performance in real time. With mobile apps like Gmail, cloud services, Google Docs and other business-oriented applications, employees do not need to go back to the office to compile files and records; they can send them directly to the manager. 
With mobile applications integrated with your company systems, you can be more productive without having to be present. 
Conclusion
Mobile apps are not just nice-to-have tools anymore. They are a must-have in managing a manager's workflow. Use the right apps, and you could save time, money, and get more things done.