Couchbase, the NoSQL database provider, has revealed the level of demand for its mobile NoSQL products, saying that since the launch in May 2014, more than 100,000 developers have joined its community.
Couchbase Mobile now has more than 100,000 developers in its community
Couchbase Mobile is designed for developers who want to build mobile apps that can work with or without a data connection, and provides a platform for creating device and OS-agnostic apps with the minimum amount of coding.
Bob Wiederhold, Couchbase CEO, said: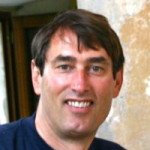 "The day is quickly arriving when mobile apps will only meet user expectations by delivering the same experience offline as they do online. We see a huge shift in the market as app developers and large enterprises adopt this mindset and only build apps that work regardless of connectivity. The reason for Couchbase Mobile's accelerated success is simple: it makes it easy for developers to build the new generation of mobile apps. And our performance and ease of use advantage make Couchbase uniquely positioned to take advantage of this opportunity."
Version 1.1 of Couchbase Mobile has now been released, which includes support for ForestDB, and brings updates to the change notification capabilities of the cloud database. Couchbase Mobile is available for iOS, Android, Windows, OSX, and several other popular platforms, and the company wants to ensure as much compatibility as possible in the future.
You can learn more about Couchbase Mobile here, and find links to download demo apps.